The Magnificent Matt Floor
Tiles & Its Array of Applications
Are you reading this blog from the comfort of your own home? Or perhaps Office? Take a look at the ground. The chances are very high that flooring is made of either matt tiles or gloss tiles.
Unfortunately, many individuals are unaware of the applications for matt floor tiles or feel that matt tiles are only appropriate for bathrooms and kitchens. However, this is a common misunderstanding. In reality, matt floor tiles can be used in almost every setting or room, including the living room and bedroom.
In today's blog, we'll look into matt floor tile uses. But first, let's take a brief look at what matt tiles are all about.
What Exactly Are Matt Floor Tiles?
Matt floor tiles are those that have a matt surface. The rough surface of these tiles provides excellent grip and friction, makes them a great choice for bathrooms and other similar areas. Furthermore, these tiles are long-lasting, affordable, and available in a variety of materials, patterns, and textures.
Additionally, matt floor tiles can withstand harsh treatment and weather conditions. Also, their natural and rustic appearance allows them to get merged with almost all types of décor styles and settings. Now, let's get to the core of the blog: matt floor tile applications.
7 Applications of Matt Floor Tiles
A.
Matt Floor Tiles For Bathroom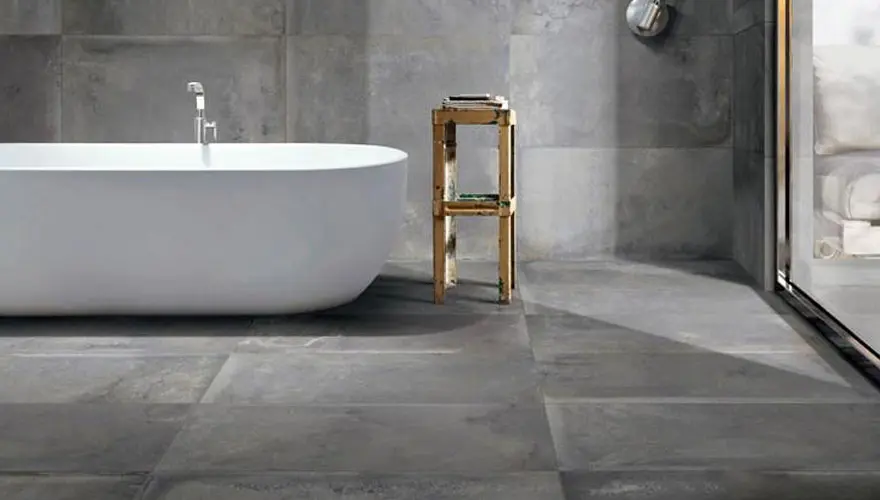 The first major application for matt tiles is bathroom flooring. Matt floor tiles are a popular choice for bathrooms due to their sturdy surface and high friction. Because of their better grip, these tiles are slip-resistant and perfect for slippery flooring.
Moreover, unlike gloss tiles, matt tiles can better conceal smudges, stains, and dried water droplets. Also, because matt tiles are more difficult to break, they often have a longer lifespan than gloss tiles. However, due to their porous and irregular surface, matt tiles are somewhat difficult to clean.
B.
Matt Floor Tiles For Kitchen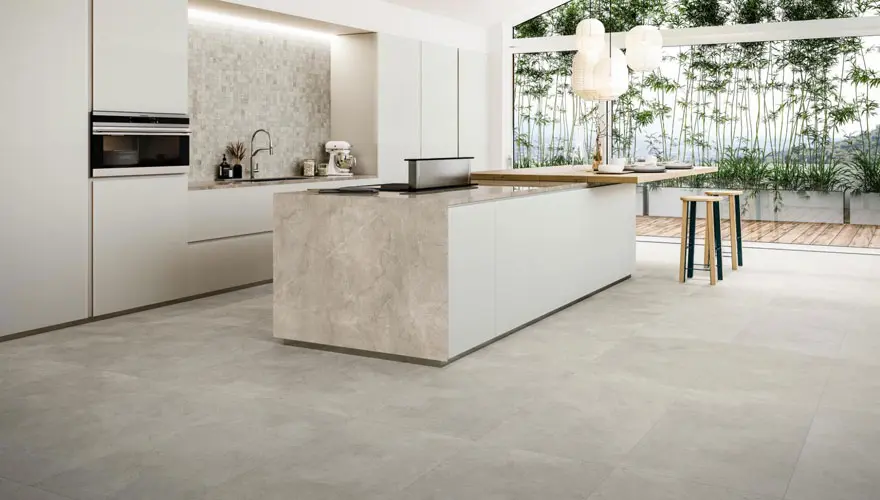 Following the bathroom, the kitchen is the second most common place where matt floor tiles are used. Since the bathroom and kitchen often get wet, you must choose a tile with a sturdy surface and high friction. Without a doubt, matt floor tiles are the ultimate pick.
Using matt tiles in the kitchen will protect the flooring from damages. Also, because kitchens are subject to heavy traffic and minor to serious damage, gloss floor tiles are a no-no. It may appear nice, but it is also easily damaged. Overall, matt floor tiles are the way to go when it comes to kitchen flooring.
C.
Matt Floor Tiles For Commercial Area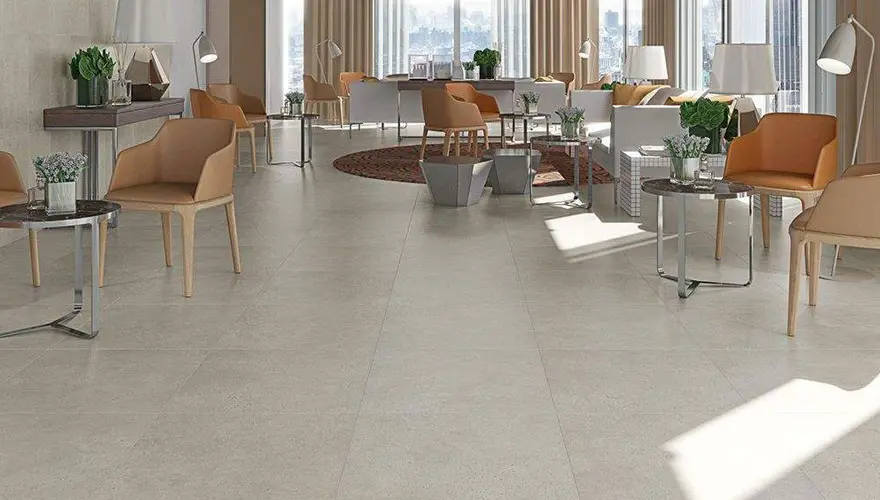 In addition to bathrooms and kitchens, matt tiles are popular in commercial and public areas. Since these areas frequently see heavy traffic, we must choose a tile that is not only able to withstand strong usage but is also slip-resistant. Fortunately, matt floor tiles have both of these qualities.
The surface and durability of matt floor tiles allow them to withstand heavy traffic and wear and tear. This will ensure that these tiles last a long time in commercial spaces and save you money on maintenance. Moreover, because most matt floor tiles have dark colors, they can camouflage dirt and stains better.
D.
Matt Floor Tiles For Bedroom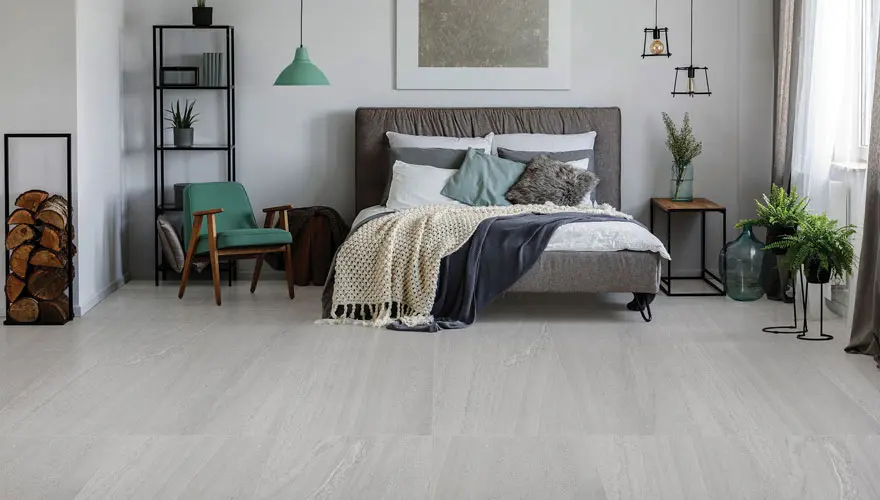 Matt floor tiles can be used in the bedroom as well. Yes, we know that gloss tiles are more popular in the bedroom; but, this trend is changing quickly, and people are now going for matt floor tiles in the bedroom as well. However, unlike too much rough texture, it is recommended that you use matt tiles with minimal roughness.
You should also consider aesthetics, your lifestyle, and the overall theme when choosing matt tiles for your bedroom. We are certain that if you consider all of these factors, you will be able to select the best matt floor tiles for your bedroom!
E.
Matt Tiles For Living Room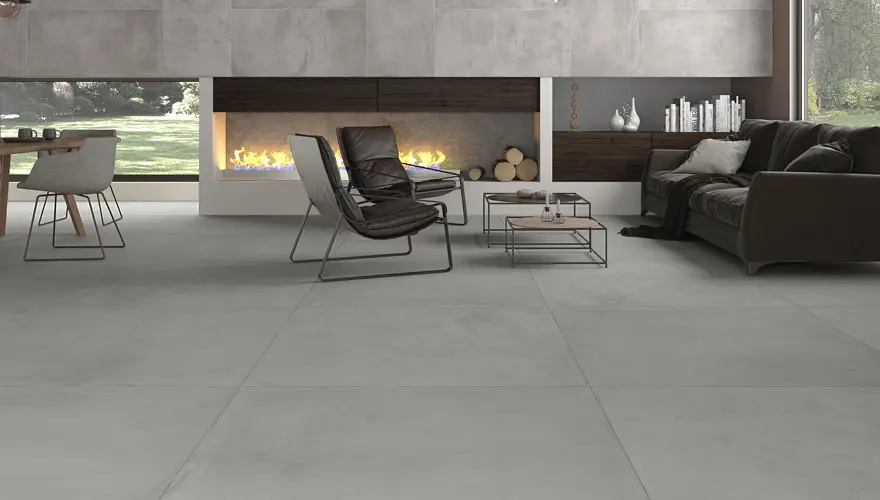 Matt tiles can also be an excellent choice for living room flooring. Since the living room is a place where you entertain your guests and a space that is frequently packed, it must be kept neat and clean. Fortunately, unlike glossy tiles, matt tiles are effective at concealing smudges, minor damages, and scratches.
Moreover, these tiles will give your home a rustic and elegant appeal. Additionally, matt tiles for the living room come in a variety of textures and patterns. This will allow you to choose your favorite tiles that suit nicely with your theme and décor.
F.
Matt Tiles For Splashback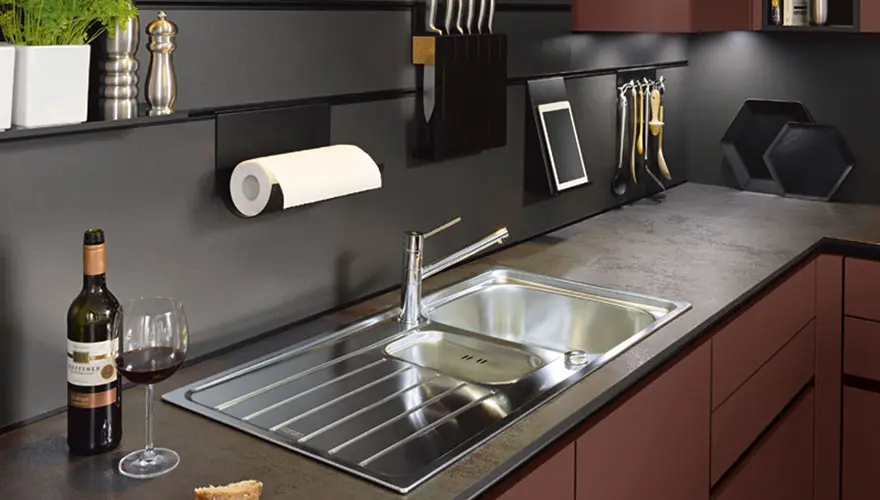 We understand that matt tiles are not commonly used for splash backs, but we think you should give them a shot because they look great. These tiles will give your kitchen a different texture while also making it appear more intriguing. You may also combine them with subway tiles or any other type of tile you wish.
Since the splashback area is frequently dirty, matt floor tiles will help you conceal stains, smudges, and scratches. However, make certain that the color, size, and pattern of the matt tiles for splashbacks complement the overall décor and theme.
G.
Matt Tiles for Terrace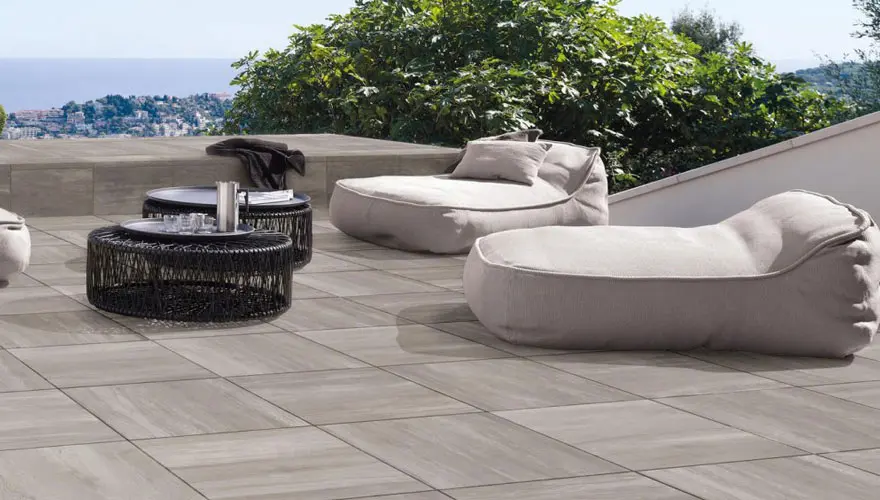 We all know that no one cares about or values terrace flooring as much as they do for other areas. However, it is critical that you select at least the best terrace tiles, if not more. Gloss tiles are a no-no for terraces since they are slippery and are not a good solution.
The next best option is matt floor tiles. With their non-slippery surface, Matt tiles are great for terraces, where people frequently have small gatherings and events. Just make sure to choose the right color, texture, and size that go well with your overall concept.
Graystone is a world-renowned porcelain tile manufacturer based in India, known for its porcelain tile innovation and quality. The company offers a vast choice of finishes, sizes, and patterns, more than enough to please your creative desire.