Porcelain Tiles
Porcelain Tiles Manufacturer
Graystone Ceramic, a leading porcelain tiles manufacturer in India, designs and produces a range of porcelain floor tiles of different styles, surfaces, shapes, and sizes. The porcelain tiles made by us are highly durable, have high strength, and are compatible with diverse surfaces & structures.
For the unfamiliar, Porcelain tiles are the type of floor ceramic tiles that offer a water absorption rate of less than 0.5 percent, making them an excellent choice for outdoor and indoor flooring. Our semi porcelain tiles are the perfect fit that not only adds strength to your place but also elevates the appearance of the space.
At Graystone Ceramic, we only use the finest quality raw materials such as fine kaolin clay, quartz, silica, and feldspar. The remarkable characteristics of clay, including denser particles, the ability to sustain high temperature, and withstand weather odds, have made the porcelain floor tiles a rage among homeowners and architectures over the past years.
In addition, the negligible water absorption rate of about 0.5% is the primary characteristic that distinguishes porcelain floor tiles from other ceramic tiles and makes them superior. We always make sure that our tiles are always made, keeping this parameter in mind, thereby empowering us to produce the best porcelain tiles in India.
The high abrasion resistance of porcelain floor tiles allows them to withstand high footfalls, making them suitable for public places, such as shopping centers, railway stations, airports, art galleries, museums, etc. Furthermore, porcelain floor tiles' ability to sustain aberrant weather conditions provides them high bending strength.
Besides physical strength, porcelain floor tiles often have an advantage over other ceramic tiles when it comes to appearance. The smooth finish of porcelain tiles and the wide varieties of hues makes them a perfect flooring option that complements its surrounding and the interior decor.
600X600mm Porcelain tiles are seamlessly made with an aim to give precious look to you compact spaces. We use precision engineering to give the effortless elegance and charm. With 60x60cm Porcelain tiles, your spaces are covered seamlessly as if in their own skin.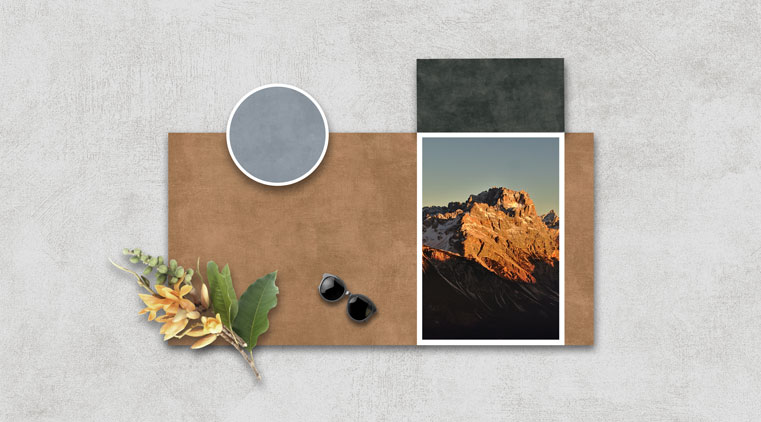 600X1200mm Porcelain tiles are seamlessly made with an aim to give precious look to you wide spaces. We use precision engineering to give the effortless elegance and charm. With 600X1200mm Porcelain tiles, your spaces are covered seamlessly as if in their own skin.
High Quality Porcelain Floor Tiles
Being a leading porcelain tiles manufacturer in India, quality runs in our veins. It is, in fact, the significant factor that helps us to outrank our competitors. Finest quality raw materials, advanced manufacturing process, and the team of industry experts are the cornerstones that help us produce exceptional quality porcelain tiles in India.

SURFACE
AND BENEFITS
Best Porcelain Floor Tiles with perfect quality
Suitable for contact
with foodstuffs

Resistant to
humidity

Resistant to
staining

Suitable for indoor and
outdoor applications

Resistant to
freeze-thaw

Resistant to chemicals,
acids, alkalis and solvents

Resistant to mould
and fungi

Resistant to UV rays, no
alteration to colours

Resistant to
thermal shock

Resistant to heat and
high temperatures

Resistant to scratches
and abrasions

Finishes that Fit Everywhere!
Best Porcelain Tiles
A multiple finishes of porcelain floor tiles and its wide varieties of hues make them a perfect flooring option that complements its surrounding and the interior décor to a significant extent. At Graystone Ceramic, we offer several finishes to ensure that you get your favorite finish that radiates your place!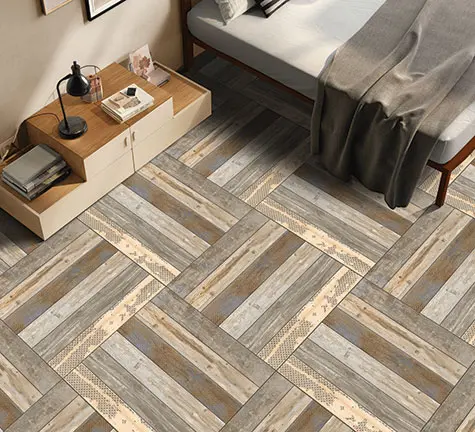 Why Choose Porcelain Floor Tiles?
High Durability
The high density and less porosity of porcelain floor tiles make them more durable than ceramic tiles.
High Abrasion Rate
The high quality Kaolin clay and advanced manufacturing process make porcelain floor tiles resistant to abrasive wear.
Exquisite Styles
Porcelain floor tiles are available in a range of styles as they can replicate many natural stones such as marble and stand stone.
Low Maintenance
Porcelain floor tiles are easy to maintain. Regular cleaning with warm water and a mild soap is sufficient to keep the floor clean.
Frequently Asked Questions (FAQ)
Porcelain tiles are created from very fine clay that is burned at high temperatures to eliminate moisture and form a durable, thick tile. Porcelain tiles are solid and robust, with a water absorption rate between 0.2 to 0.6 percent.
The primary distinction between porcelain and ceramic tiles is the rate at which they absorb water. Porcelain tiles absorb less than 0.5 percent of the water than ceramic and other non-porcelain tiles do. This is due to the clay materials used to manufacture porcelain tiles being denser and less porous.
Porcelain floor tiles are extremely useful in the house and for other uses. There are several advantages to using porcelain tiles, including low maintenance, durability, easy cleaning, chemical resistance, and so on.
It's a simple way to determine the quality of porcelain tile. First, check the glazing closely: if it is cracked, you will be able to see the tile's white or tan foundation. This is a big clue that the tile is porcelain. The color of most high-quality porcelain tiles will be constant across the top to bottom of the tile.
Yes, porcelain tiles are quite waterproof. Porcelain tile has a water absorption rate of 0.6 percent or less, much lower than any ceramic or other tile.
Porcelain tile floors are ideal for high-traffic areas for a variety of reasons, which makes them ideal for commercial use. This flooring is extremely resistant to wear and breaking, even when subjected to harsh conditions. However, the hardness of porcelain might make it somewhat more brittle than regular tiles, making them more vulnerable to fracture.
Porcelain floor tiles can be slippery. However, it depends on the finishes. if you pick a matt surface porcelain floor tile that is slip-resistant. And if you select high gloss finish porcelain tile, it will be slippery. So select finishes according to your applications.
The surface of porcelain tile is highly scratch resistant. Because, it is manufactured from a more cultured clay and fired at higher temperatures. This process makes porcelain tile stronger and more resistant to scratches than other tiles.
Porcelain is a highly durable flooring material that requires little care or maintenance to keep it looking good. Depending on foot traffic, this might be done every day or every few days. A thorough cleaning can be performed as needed to sterilize the floor or eliminate debris that has made its way into the microscopic pores of the tiles.
Porcelain tiles offer a wide variety of uses due to their characteristics. They can be used both indoors and outdoors. For example, indoors it can be used in living rooms, kitchens, bedrooms, and hallways, as well as on terraces and balconies outside.