Export
Network
Exporter of porcelain floor tiles
Thanks to the finest quality tiles and ceramic products, Graystone Ceramic established a strong worldwide presence over the past few years. At the moment, we export to almost every corner and continent globally, including more than 25 countries.
We also have a robust network of distributors, agents, and retailers in each of these countries, as well as a sizable client base. Moreover, we have a dedicated team for global operations and trade who ensure that every delivery operation is completed smoothly and on schedule. So, when you buy ceramic tiles from Graystone, you can be confident not only about the quality but also about the exceptional customer service!
In addition, like any other company, we are committed to expand our reach and establish Graystone presence in as many countries as possible to ensure that our finest quality tile products reach each & every corner and client on the globe.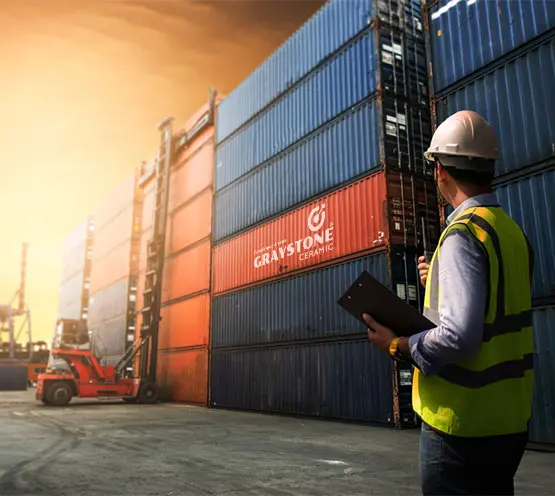 Global
presence
100% Made in India Tile Company