INDIA FIRST
Porcelain Tiles Manufacturer & Exporter
Graystone firmly believes in the 'Nation First' ideology and thus supports Prime Minister Narendra Modi's 'Make In India' initiative, which aims to stimulate foreign investment that introduces cutting-edge technology, broadens the scope of knowledge, and infuses R&D within the country. Moreover, the project aims to promote entrepreneurship in the country as well as the manufacturing sector.
At Graystone, each of our policies, actions, and business practices are all tightly aligned with the national goals and priorities of making India self-reliant, strong, and prosperous. We also make certain that the majority of our raw materials, technologies, infrastructure, and workforce are sourced from India or manufactured in India.
At the end of the day, by supporting or associating ourselves with Make In India, we are also contributing to India's growth in our capacity and in a variety of ways, such as creating employment opportunities, contributing to economic growth, supporting ancillary businesses in the ceramic industry, and fostering rural development by establishing manufacturing units there.
We pledge to continue prioritizing India and do our best to contribute to its growth, prosperity, and development to the best of our abilities.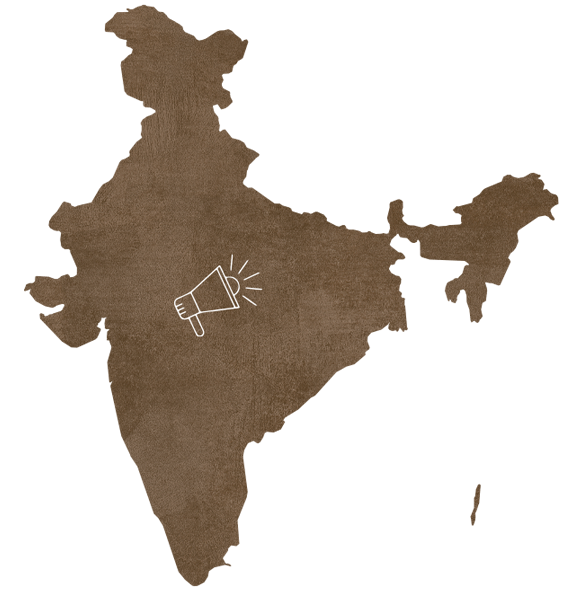 VOCAL FOR LOCAL
100% Made in India Tile Company
Along with Make In India, Graystone Ceramic also embraces Vocal For Local– a concept that dates back to the Swadeshi movement, which began in 1905 as part of India's independence movement. However, Prime Minister Modi reintroduced the notion in 2020. The idea behind Vocal For Local is to give unequivocal attention to domestic sectors as well as small-scale stores and businesses.
To show our support for this innovative effort, we– at Graystone Ceramic, ensure that the majority of our raw materials, machinery, and other products or services are made in India. In addition, we also assist Indian startups and businesses associated with the ceramic industry in order to provide them with the needed push and assistance at the outset.
Overall, by engaging in this initiative, we are not only helping small businesses and startups, but we are also elevating our profitability and creating job prospects.

INDIA – THE GLOBAL TILE HUB
Porcelain tiles india
The Indian tile industry has undergone a massive transformation in the last decade and witnessed a significant sales & demand boost. As a result, India has reason to become the world's leading manufacturer and exporter of tiles and ceramic goods. But, as the phrase goes– it is more difficult to stay at the top than it is to get there; we are well aware of our responsibility to hold this position for years to come. As a leading porcelain tile manufacturer in India, we are devoted to doing everything in our power to help achieve this goal.
For example, we ensure that we produce the best porcelain floor tiles and other products, offer competitive rates to domestic and international clients so that our products can reach every corner of the globe, put our best efforts into innovating new tile products and designs, and so on. Moreover, we also emphasize proper package & parceling to ensure safe and secure delivery to the destination on time and without damage. In a nutshell, we fully recognize our obligation to retain India's position as a global tile hub and will do everything in our capacity to achieve so.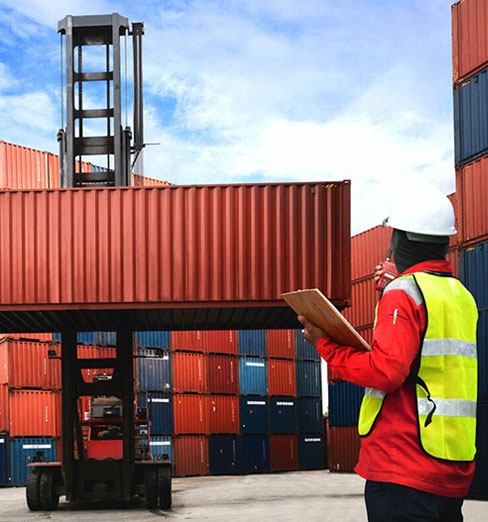 RESPONSIBILITIES TOWARDS
SOCIETY AND COUNTRY
Porcelain Tiles Manufacturer In India
Graystone Ceramic owes its success to the people of India and strives to work for their long-term development. As a responsible business, Graystone Ceramic has always worked to make a positive change in society. Besides, when it comes to contributing to the national exchequer, CSR spends on community improvement or value created for its employees; we have always excelled over others in the ceramic industry.
Along with social responsibility, Graystone Ceramic is committed to supporting environmental sustainability through efforts aimed at improving ecological balance, encouraging biodiversity, conserving natural resources, and promoting renewable energy. Ultimately, we ensure that none of our actions or policies have a harmful impact on nature or the environment. For us, sustainable development will always take priority above profit.