5 Awesome Applications For Outdoor Floor Tiles
For everyone, home and office is not just a place but an emotion. With these sentiments, they decore every corner. The porcelain tile is a very descent way to add beauty to the indoor and outdoor floor.
When it comes to the floor tiles for outdoor, they must be sturdy and standard. The porcelain floor tile is most suitable for outdoor applications because of its high strength, ability to stand with climatic odds, and many more.
Here, have a look at the outdoor applications and which type of tile is suitable for it.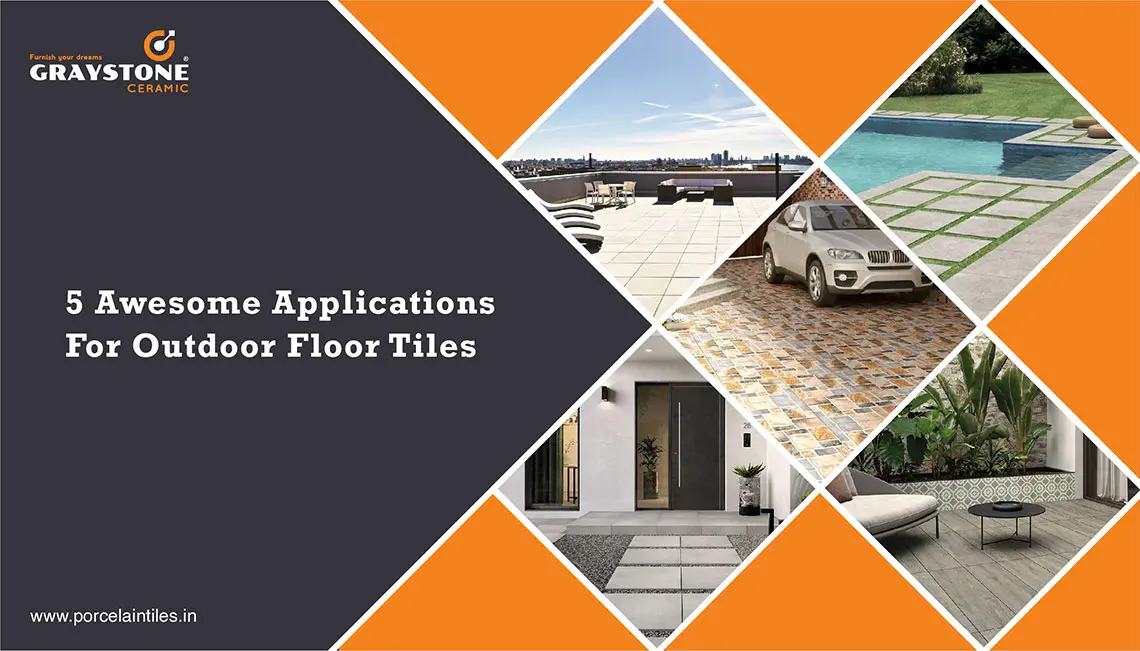 How To Select Best Porcelain Floor Tile?
Top 5 Outdoor Applications To Use Porcelain Floor Tiles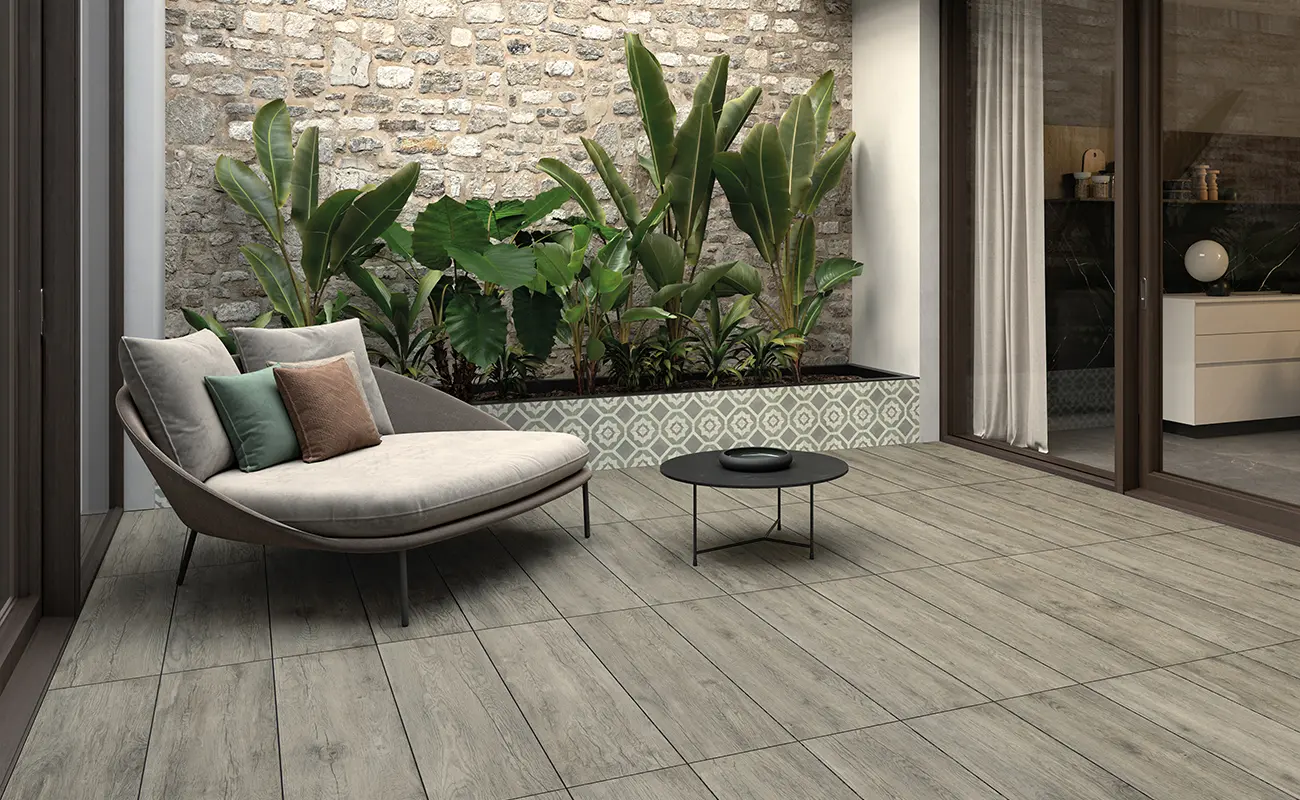 A balcony is the most favorite area from child to elders for sipping a morning cup of tea or coffee and relaxing in the cool breeze after dinner. The flooring of the balcony must be able to withstand weather changes and give aesthetic look to the area.
The porcelain tile has a very less water absorption rate and is most appropriate for the balcony floor. Matte floor tiles and wooden floor tiles is the suitable option for balcony. Especially, the wooden floor tiles are the ideal option and give rustic vibes.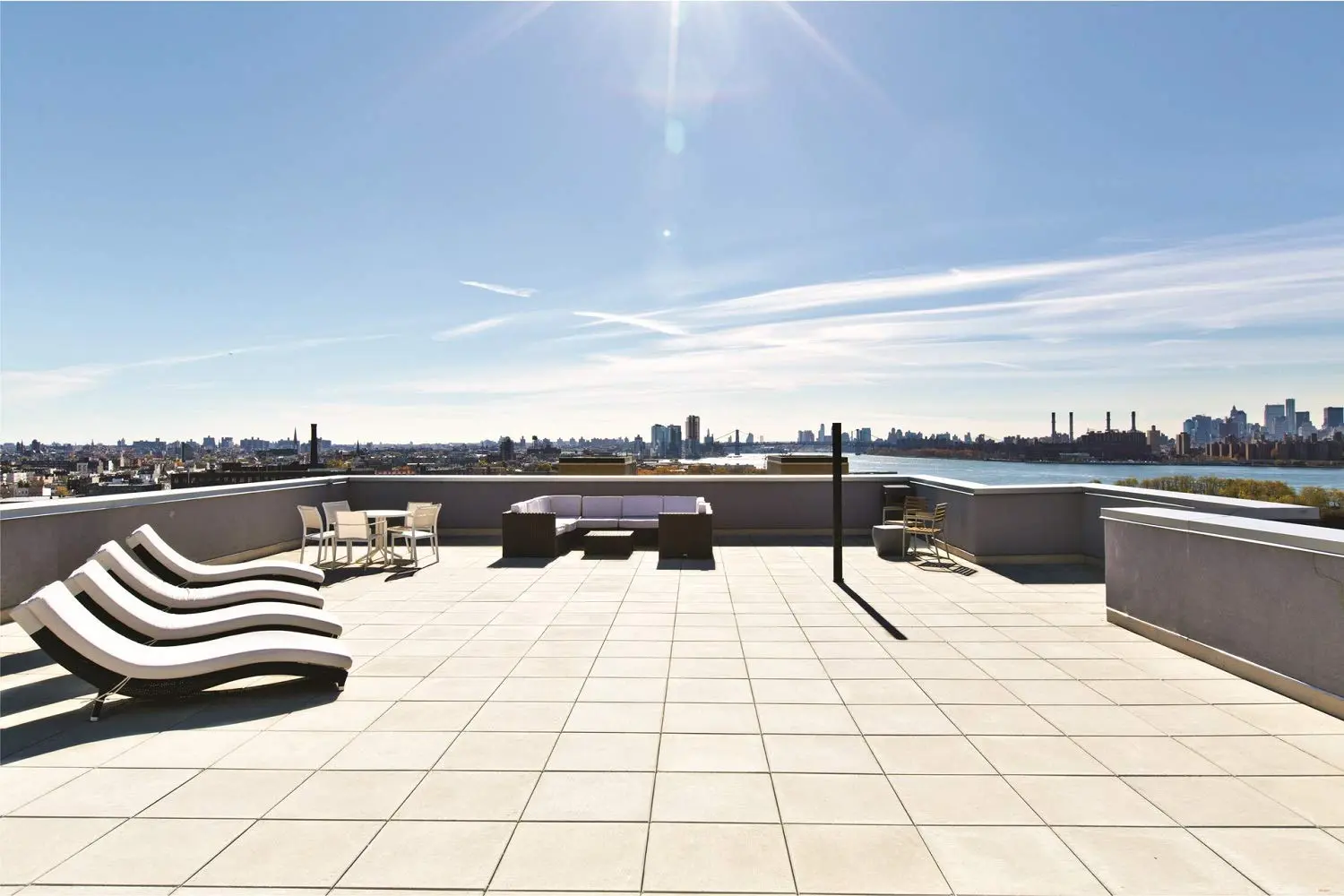 The terrace is mostly used for a small get-together with your family, friends, and loved ones under the moonlight. As per one research, the terrace becomes the second living room since the Covid-19 lockdown.
To choose a tile for the terrace taking a quiet time, it must be non-slippery and durable. Matte porcelain floor tile and stone look porcelain tile is great for a terrace.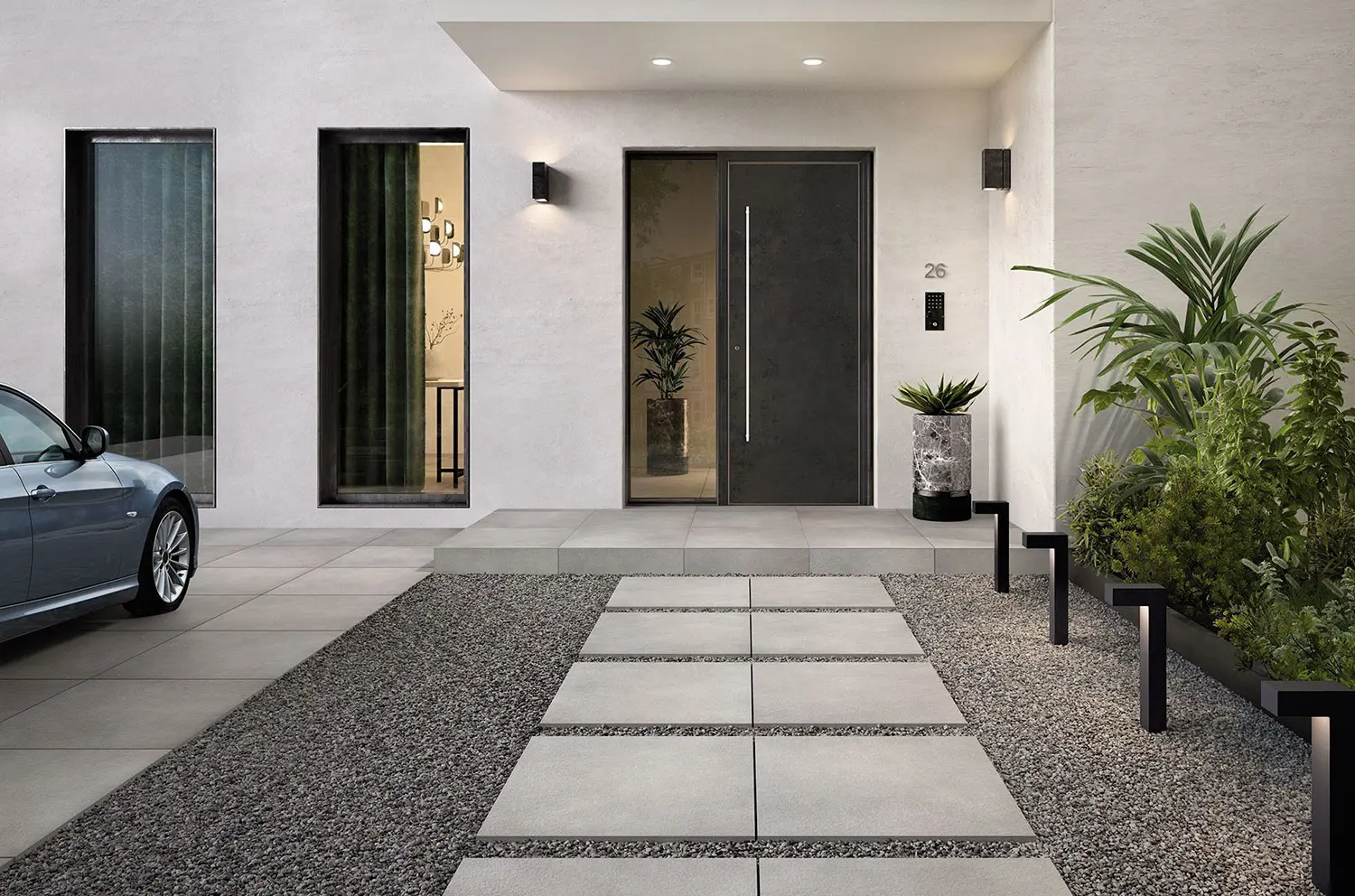 The entrance is the most important place to maintain and decore for homes, offices, hotels, shopping malls, and others. It is the first place that shows the vibes and personality so it must be impressive.
For this area, you must choose the eye-catchy and aesthetic floor tiles. Wooden finish floor tiles, fusion floor tiles , and others give the elegant look to the main entrance area.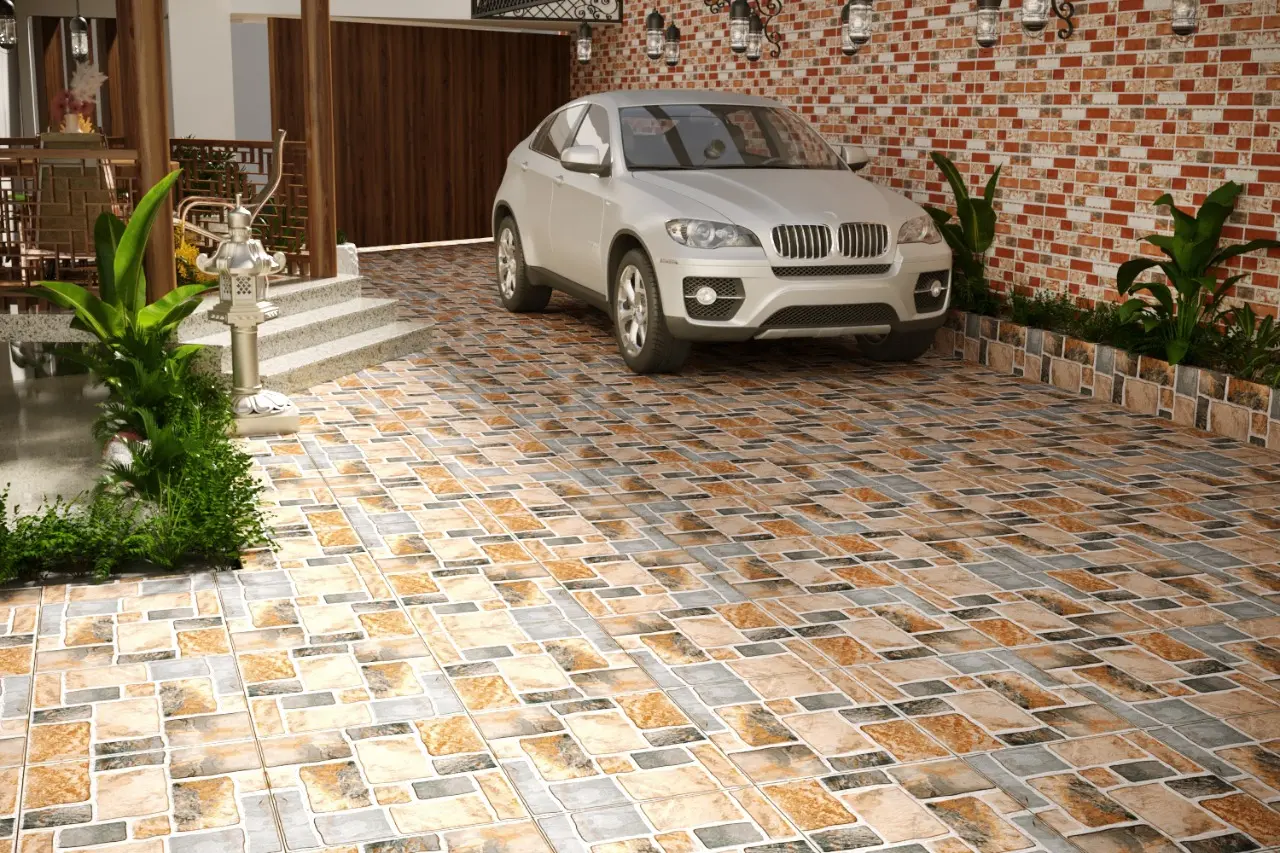 Parking is a necessity for a densely populated country like India. The parking tiles play a wide role in the safety of any vehicle. The parking tile must be slip-resistant and durable so it can avoid accidents.
Porcelain tiles can handle immense pressure, give strength, and can handle dense traffic. Matt finish floor tiles are mostly used to make parking durable and wonderful.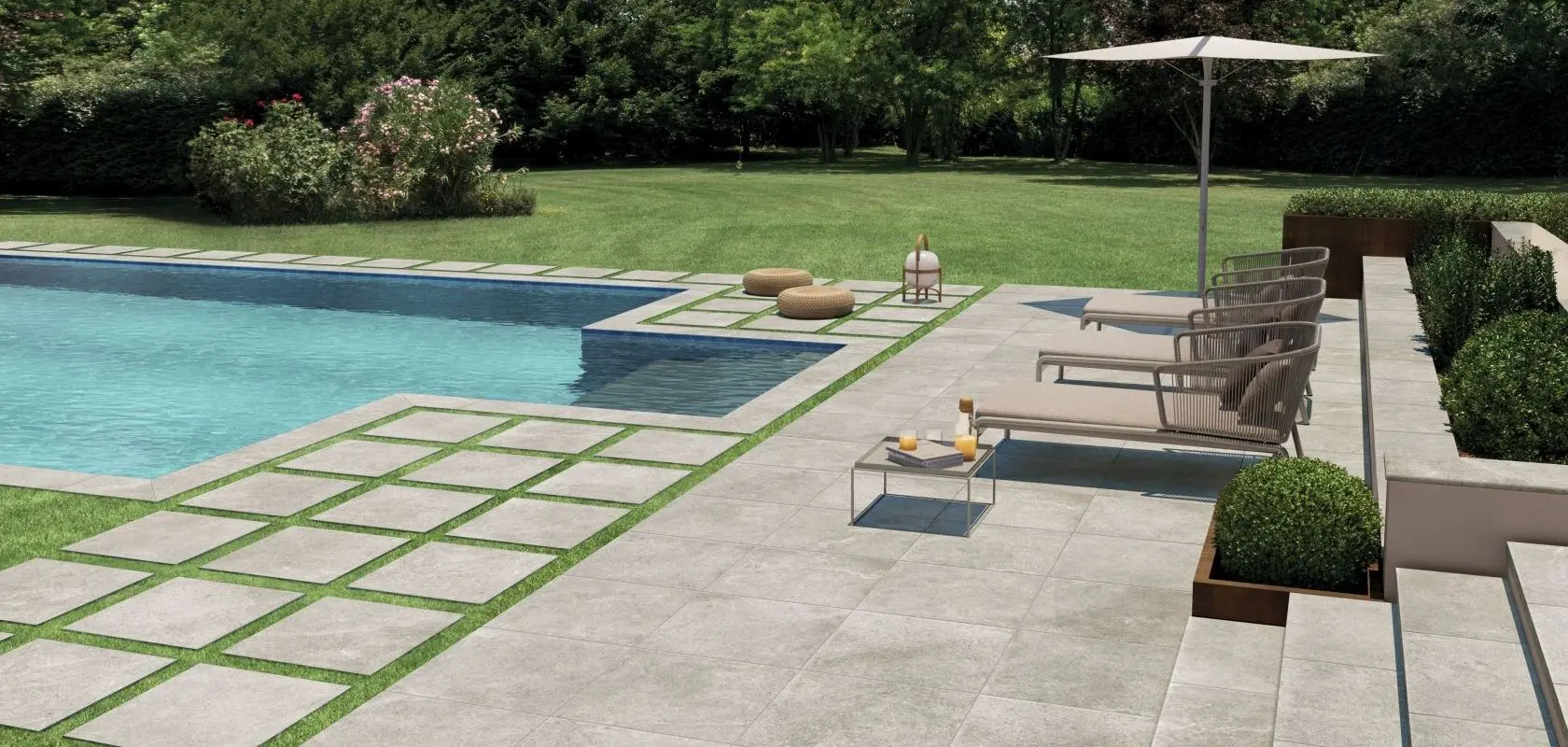 Brighten up the garden by using porcelain tiles with creative and elegant patterns and colors. Stone look porcelain tile, matte porcelain tile, and wooden floor tiles are perfect to make the garden elegant
The pool area is mostly used for taking sunbathe and relaxing. Porcelain floor tile is also an ideal choice for pool area flooring because it is very slip-resistant, temperature-controlled, and long-lasting.
So these are the popular floor tiles for outdoor which can make your outdoor space wonderful and durable. The porcelain tile is far better than other outdoor floor tiles.
Summary: Graystone ceramic is a well-known porcelain floor tile manufacturer with innovative and advanced products at the global level within a narrow period. Explore the catalog to see various patterns of floor tiles for outdoor.